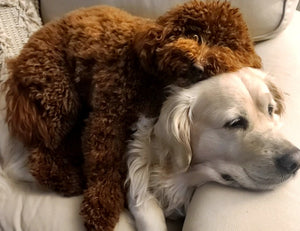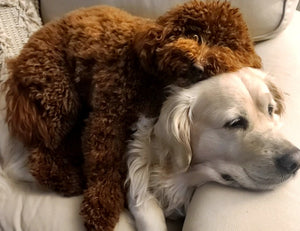 The most sunny, happy, optimistic, loving creatures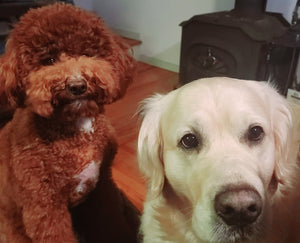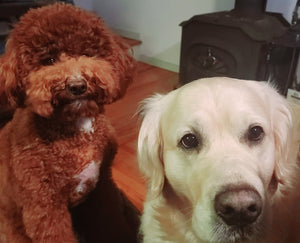 The most sunny, happy, optimistic, loving creatures
The most sunny, happy, optimistic, loving creatures
The main characters of LuLu & Oliver are the most sunny, happy, optimistic, loving creatures on the face of the Earth.  It is unbelievable how much love and laughter they bring into our lives and even how much closer we become with each other because of our pets.  It's just the most amazing thing to love a dog, isn't it?  It makes our relationships with people seem as boring as a bowl of oatmeal.   I truly do not have words to describe what these two pups have done for my life
A little about me...Amy. I started LuLu & Oliver after the world was introduced to COVID-19.  I wish there was a more glamorous story behind it, but this is it.  After many months of experiencing heightened anxiety and bouts of depression, I knew I needed to focus my energy somewhere and on something.  As crazy as it may seem, I have decided to make a career leap of faith during mid-life.  What am I thinking?  What a surprising journey this path is turning out to be.  Those that know me well will testify that big challenges have never phased me.  
While raising my children and pounding the pavement in corporate America, I have had many ups and many downs.  In life, I have learned something from every one of these experiences. I learned to organize my time, how to promote, buy, sell, teach, educate, learn, loose, recover. I learned the most valuable lesson of all, the one that will get me through all the unique ups and downs....never, ever, give up.  If there is such a thing as a candle sommelier, I'm it....however, until a better name comes along, I'm a chandler!
I truly believe that everything I have done so far has led to me where I am today. Each misstep, each relationship, each business, job and mistake have prepared me for this next journey. The journey of following my bliss into LuLu & Oliver. 
The sense of smell is intrinsically tied to moods, thoughts and memories.  We have created our collection of fragrances inspired by some of our best memories and important times in our lives.  Each part of lighting a candle, the glow from the flickering flame, the warm fragrance wafting through the air, elicits very personal emotions.  Our candles are used as a tool for creating a happier life and making your house (your sacred space) feel more like home.  We are so honored to do that for you. 
Thank you so much for being here and for supporting this dream!!!
xoxo - Amy, Lulu & Oliver